New and Interested? 
Contact Marna:          marna@upepiscopal.org
Giving
To donate to St. Paul's, do one of the following:
     1. Place cash or check in the offering plate when it is passed.
     2. Install the tithe.ly app on your phone and set up an account.
     3. Go online to  https://tithe.ly/give?c=5527881
          or simply scan this QR code with your phone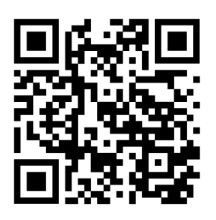 Room Rental. 
The community of St. Paul's welcomes the use of its space by individuals and outside entities whose activities are consistent with our mission.  As individuals or groups come into our space, we welcome them into our community.  Especially for those who are coming to reside in our building consistently, our aim is to support you in your efforts and to work in partnership with you to enhance the greater Marquette community.  Whether you are here for a single meeting or a longer term occupancy, we welcome you into our St. Paul's family. 
St. Paul's has spaces that can be used for many purposes.  Rooms are available for weddings, baby showers, funerals, public meetings, community forums, speakers, concerts, recitals, music lessons, meditation, workshops, and parties.
          Contact us to reserve a room or with any questions about our facilities.
          Rooms Available:
              The Sanctuary – Large groups of 50 or more.
              The Morgan Chapel – Medium to large groups of 12-60.
              The Great Room – Medium to large groups of 12-50.
              The Library – Small groups of up to 15 people.
              The Conference Room – Small groups of up to 10 people.
              The Kitchen
              The Classroom