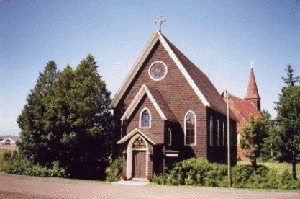 Worship times:
Contact:
Nancy Auer
nancyauernws@gmailcom

We are children of God!  Full of joy, happy to see each other. Ready to share smiles and bring laughter to all.
We are sew-ers.  Old and young, women, girls, men and boys gathering.  Taking remnants of gently worn clothing, scraps of cloth and new colorful material.  Pinning, cutting and sewing pieces together.  Breathing new life into old and sending comfort to those in crisis across the globe.
We are crafters, gathering to pursue our hobbies and favorite past times while enjoying the fellowship of others.  Sharing stories and laughter, along with a fresh cup of coffee and fresh baked goods!  
We are gathered.  Generations, families, moms, dads, grandmas, grandpas, young, old, sons, daughters, married, divorced, victims, survivors, healing, hurting… All are welcome.  
We gather to learn, to seek, to discover, to listen, to hear.  
We envision a Christian community grounded in the Word of God and energized by the Holy Spirit to seek God's presence in all creation. A haven where all are welcomed to grow in faith through worship, reflection and education. Where we use all that God has given us to encourage one another to follow Christ in lives of service to others and to spread the word of God wherever he leads us.
Service begins 10:00 am each Sunday.
Kids' Sunday school during 10:30 service.
Be sure to stick around after the service for coffee hour. There's always great conversation and refreshments to go along with it.
God loves you. No exceptions.