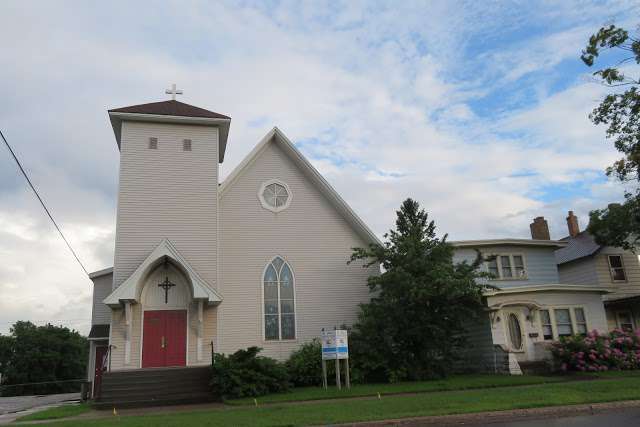 Worship times:
Contact:
Marna Franson marna@upepiscopal.org
Welcome.  Here's a glimpse of what you'll find when you come through the red doors…
We are outreach.  We are passionate about helping those in need, the land we occupy, the air we breathe, and the water that we are surrounded by.  We walk to raise funds for hunger relief.  We cook.  We bake.  We provide meals for Habitat for Humanity home builders and the homeless.  We don't mind getting dirty.  We clean up our streams, rivers, lakes, trails and roadsides.  We serve – on boards, committees and community organizations.
We make a difference – a smile, a hug, one helping hand at a time.  However we can, whenever we can.
We are seekers, story tellers, believers.  Sometimes weak, sometimes questioning, but always supporting and encouraging one another on this journey of faith.
We are gathered.  Generations, families, moms, dads, grandmas, grandpas, young, old, sons, daughters, married, divorced, victims, survivors, healing, hurting… All are welcome.  
We gather to learn, to seek, to discover, to listen, to hear.  
We envision a Christian community grounded in the Word of God and energized by the Holy Spirit to seek God's presence in all creation.  A haven where all are welcomed to grow in faith through worship, reflection and education.  Where we use all that God has given us to encourage one another to follow Christ in lives of service to others and to spread the word of God wherever he leads us.
Service begins 10:00 am each Sunday with Reverend John Lenten or Reverend Jim Martindale.
Kids' Sunday school during 10:00 service. 
Be sure to stick around after the service for coffee hour.  There's always great conversation and refreshments to go along with it.  
  God loves you.  No exceptions. 
101 E Main St
in historic downtown Negaunee
stjohnsneg@gmail.com