The Episcopal Church's work toward racial reconciliation, healing and justice is guided by the long-term commitment to Becoming Beloved Community. BBC organizes its ministries around the four quadrants of the labyrinth. Each quadrant represents a commitment that is vital to lasting change within us, our churches, our communities and society at large.
Telling the Truth about our churches and race through educational programs, re-examining local stories, partnering with allies and accomplices.
Repairing the Breach in society and institutions by providing space for public storytelling, offering training opportunities for all ages, facilitating leadership training, and coordinating pilgrimages.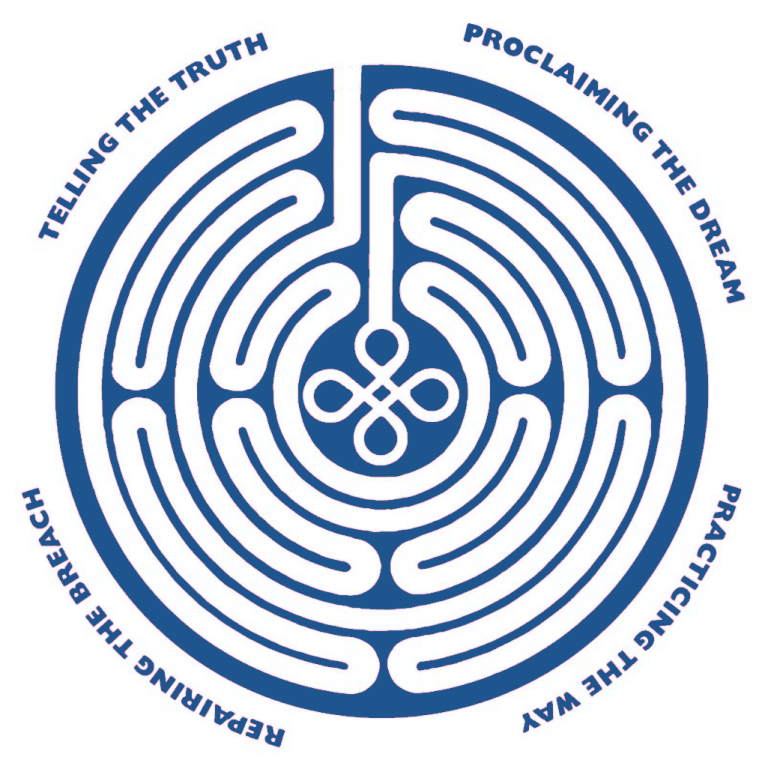 Proclaiming the Dream of Beloved Community through interfaith gatherings for reflection and spiritual practice, seeking repentance, and rebuilding systems and structures.
Practicing the Way of Jesus' healing love by building community partnerships, offering space for community groups, creating and offering justice initiatives, and supporting restorative justice initiatives.