This is a one-day workshop designed to equip faith community leaders to minister to those impacted by suicide. This includes the creation of worship resource, training congregation members in suicide awareness and basic conversation skills, and how to extend the invitation to those who have been suicidal in the past to share their stories. This workshop engages the question of how to cultivate a soul-safe culture within your congregation.  
Details
Who Should Attend?               Faith Leaders and Community Partners 
Location:                                     Messiah Lutheran Church
                                                            305 W. Magnetic Street       
                                                             Marquette, MI 49855
Cost:                                                   $25
Registration:                               https://upsoulshop.attendease.com                    
Questions?                                    Marna Franson
                                                              marna@upepiscopal.org
                                                              906-458-6395

     Soul Shop is a faith-based program meant to inspire congregations to create SoulSafe communities where contributing factors to suicide such as stigma, societal inequities, shame, sickness, life-change challenges, and loneliness are met with actions of hope and connection.
     SoulShop teaches us that over 50% of any church population is affected by suicide.  What we have right now is a public health problem that results from suicidal desperation. SoulShop is designed to ignite theological imagination and teach folks that the tools we have in the church, providing hope and connection, can go a long way to alleviate suicidal desperation. 
     The 8:30 a.m. to 4:00 p.m. workshop is divided into two sessions. In the morning session, people will learn to be courageous enough to say the word suicide and ask the question about suicidal desperation, then lead people to safety. In the afternoon session, participants will learn about the ongoing public health crisis and how to assist, inspire, and empower communities to address suicide's contributing factors though imaginative culture change and innovative offerings.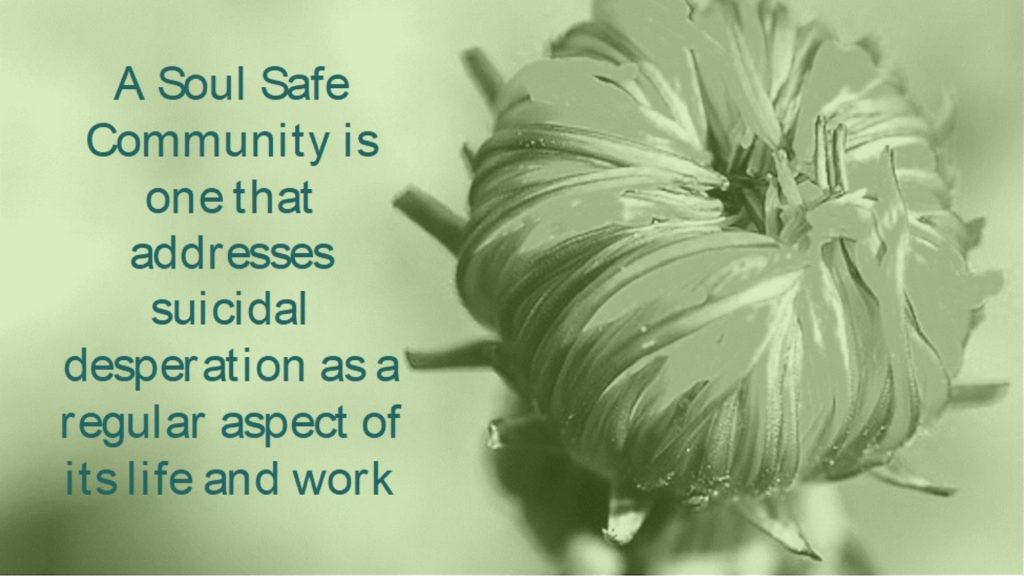 SoulShop is brought to us by the American Foundation for Suicide Prevention. AFSP is also offering other suicide prevention trainings to the UP at the following times and locations: